Art is transformational. Paint, ink, and canvas turn into an image that touches lives through the years. We want to see your take on the theme Transformation this year. Show us how art impacts your life, or how it transforms the world around you.
How to Enter
Guidelines
Must be in grades 6 - 12 in March of 2017
Must be an El Paso County resident
Only one entry per person
Jurors reserve the right to decline inappropriate entries
Entries must be two-dimensional and no more than two inches deep, including frame. Any textural elements (glued-on items such as pencils, pennies, etc.) must be inside a frame to prevent damage.
If you want to display at Library 21c, art must be able to be displayed in a way that is compatible with a wire hanging system.
Since we have to transport the artwork between locations, frames or matting are highly encouraged for the protection of all pieces. We are very careful, but frames and matting help protect your pieces even more!
FAQ
When will I know if I have won?
We will notify participants by mid-March if they have won an award. All participants and their friends and family are invited to the Awards Ceremony on Sunday, April 2 at 2 p.m. at Library 21c in the Venue regardless of if they won an award.
Will my artwork be displayed?
Yes! You can choose from one of three locations to have your artwork displayed during the month of April. Locations are Penrose, East, or Library 21c.
When can I pick up my artwork?What are the prizes?
We award prizes for Coordinator's Choice, 1st place, and 2nd place for the high school and middle school age groups. We also award a prize for Best in Show, which is the piece that received the highest score out of both Middle and High School. In the past, winners received a drawing mannequin and gift card to Meininger's Art Supply store.
What can I do to improve my chances at winning?
Work with the theme—It doesn't have to be a literal interpretation, but we do look for pieces that have been inspired by the theme in some way. Your paragraph describing your piece can have a big impact on this.
Stand out! Whether through subject matter or unusual take on the theme, we notice unique entries more. For example, we tend to get a lot of close-ups on eyes, so they tend to not stand out as much.
Have fun! Don't view it as an assignment or chore. We can tell when teens submit pieces they are passionate about—so do something that you love!
Do I have to have a frame?
No, but we highly encourage it. Pieces are not judged on if a frame is present or not, but frames help protect your artwork during storage and transportation.
My question wasn't answered here.
Email Becca at rphilipsen@ppld.org or comment on this blog post!
Teens and tweens can learn the basics of coding in this self-guided program. Using curriculum from Code.org, teens/tweens will learn the vocabulary and fundamentals of coding. Each class will start with a short group activity and then participants can move onto the curriculum at their own pace.
For ages 9 - 18. No registration is required. Just drop on in!
When: 2nd and 4th Friday of each month from 4 - 5:30 p.m.
Where: East Library Learning Lab, 5550 N. Union Blvd.
The 2016 Student Literary Award Anthology, publishes poems, letters, and artwork of state and national winners of the River of Words and Letters About Literature. These are two free competitions that are coordinated in Colorado. Check out the what you need to do to enter here:
Both competitions are free to join and each website includes the entry form, short videos, and additional information.
So what is River of Words? It is an international poetry and art contest on the them of "Watersheds" designed to help youth explore the natural and cultural history of the place they live and to express what they discover through poetry and visual art.
Letters About Literature is a national reading and writing competition in which readers in grades 4-12 write a personal letter to an author they admire or whose work has inspired them. Readers respond by exploring the relationship between their personal experiences and the book's characters or themes and describing how the author's work changed them personally or altered their view of the world. Student may write their letter to any author, living or dead, form any genre- fiction, nonfiction, or poetry.
So please, check out these cool competitions coming up in Colorado and get involved!
Is math homework getting you down? Are finals freaking you out? Do you need to brush up before the ACT, SAT, GRE, or GED? Our experienced math tutors can help you improve your grades and take the stress out of math. Tutoring for all ages and levels.
No appointment necessary, just drop on in!
AfterMath won't take place during library or school holidays. If the school district closes because of snow or weather, AfterMath is cancelled.
The 2016 Teen Fiction Writing Contest Anthology is here! Compiled are the Honorable Mentions and Winners from the 2016 Teen Fiction Writing Contest. Click on the link to download and view!
Professionals talk to teens about their careers and the ups and downs of getting where they are. Each presentation will be followed by a Q & A session. For ages 12 - 18.
Each session is held on the first Thursday of the month from 6:30 - 8 p.m. at Library 21c, 1175 Chapel Hills Dr. Registration is required.
For more information, call (719) 884-9800 x6353.
Congratulations to the winners of the Teen Fiction Writing Contest! All the winners stories will be published in a digital anthology.
Results:
Middle School
1st place: "Mary Cinclare" by Rohit Paradkar
Tie for 2nd place: "The Battle of Feather and Claw" by Liberty
Harms and "Life Guarded" by Sophia Mayhugh
3rd place: "Loss and Change" by Madelyn Prichard
Honorable mention: "Anomaly" by Christen Mayberry
High School
1st place: "Purple Problems" by Kristen Kater
Tie for 2nd place: "Fall from (Lack of) Grace" by Nicole Eiland and
"Pictures of Love" by Ellie Ford.
3rd place: "The Truth of Memories" by Maggie Tibbitt
Honorable mention: "An Account of One Of My More Profitable
Jobs" by Victoria Hecker
Congratulations to all the winners! We will post the anthology when it is complete!
The 2016 Summer Reading Photography Winners have been announced! The winning photographs will be on display at East Library during the month of August.
Congratulations!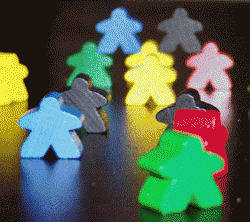 Love playing board games? Want to try out new games each month and meet other teens interested in board games? Come to the Teen TableTop Gaming Club at Library 21c. We meet the first Friday of the month from 4 - 5:30 p.m. in the teen area. Each month we learn and play a different game (and sometimes get out old favorites as well!). Drop by and maybe you'll discover your new favorite game! For ages 12-18. Co-sponsored by Petrie's Family Games!
When: 1st Fridays, 4 - 5:30 p.m.
Where: Library 21c teen area