What's New: Foundation
Women of all ages, professions, and stages of life are invited to attend this women-only workshop! Regardless of marital status or net worth, women need to make decisions and arrangements to protect themselves and their loved ones in case of incapacity or death.
This workshop empowers women to plan for their futures by exploring financial options, estate planning and planned giving options. Attendees will hear from experts, be able to ask questions and find a path that meets their needs and supports their passions.
Presenters include: Jan Weiland, Executive Vice President, Investments, Cascade Investment Group; Peggy Gardner, Partner, Holland & Hart; Penny Sayre, CPA, Stockman Kast Ryan + Co.
When: Sat., March 25, 2017
Where: Library 21c, 1175 Chapel Hills Dr.
Schedule:
8:30 a.m. Continental breakfast and networking
9:00 a.m. Presentations
11:10 a.m. Panel discussion and Q&A
11:50 a.m. Goody bags, door prizes, and conclusion
Topics include:
The Gender Investment Gap
Estate Planning
Women and Philanthropy
Panel Q&A session
Cost is $15 per person. Register online at tiny.cc/womenwealthwisdom or mail a check payable to Penrose-St. Francis Health Foundation to Penrose-St. Francis Health Foundation, 2222 N. Nevada Ave., Colorado Springs, CO 80907.
Proceeds go to the Penrose-St. Francis Health Foundation and the Pikes Peak Library District Foundation.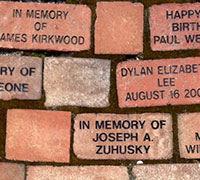 Purchasing a Library 21c courtyard paver is a great way to honor family and friends, commemorate memories and events, or to publicize your organization or business. Your purchase of a courtyard paver also contributes to PPLD's Tri-Building project, providing 21st Century Library service through innovative library spaces and technology for everyone in our community.
Commemorative pavers are now available at East Library!