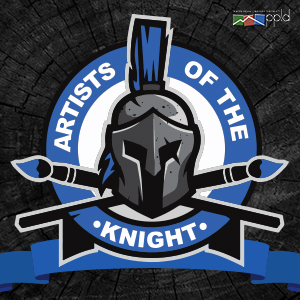 Check out a new virtual program from Knight of Columbus Hall (KCH) featuring artists from around the Pikes Peak region. Videos will premiere Wednesdays at 7 p.m. on PPLDTV YouTube beginning Tonight!
Watch here or...
Be sure to follow us on Facebook for updates and more!
This week:
Dec. 2: Brian Tryon
Raised an hour drive from New Orleans in Mississippi, a state that has produced the very core of American music, Johnson Brian W. Tryon is a self taught photography and visual artist. A purist, believing that the snap is the final product. Everything you do is in camera. No photoshop or any manipulations. Using photography as a way of self healing, being in the moment, getting out of himself in a healthy way. Escaping through the lens. Shooting the weird; wonderful and spiritual side of life. The purpose of the final result: the photograph is to create emotion, make the viewer feel and to turn on. Portraiture is one of his favorite mediums along with street photography, travel photography and lifestyle photography. Capturing the real emotion of the subjects. Finding lines and textures that are striking To compose a photograph that pleases the eye, and to make to viewer ask questions.
Check out the gallery below as well!
---
---
Follow Brian on Facebook @bwtryonphotos
Follow Brian on Instagram @briantryon
---
Upcoming Artists:
Previous Artists:
Click here to learn more about KCH.
---
Interested in being featured on Artists of the Knight? Click here!