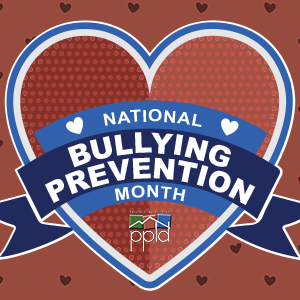 October is National Bullying Prevention Month. This initiative was first created in 2006 to bring attention to the impact of bullying and cyberbullying on children and teens' lives and to provide resources to help put a stop to it.
According to the CDC, 15.4% of Colorado high school students reported experiencing bullying at school in 2019, and 12.2% experienced cyberbullying. Bullying can include a wide range of behaviors, from rumors to exclusion to insults to physical injury, and it can have lifelong impacts on those who are bullied.
Bullying prevention is something we all have to work toward as a community, and this month aims to bring attention to the issue. We've gathered some local and national resources on the topic for teens, parents, and educators. We will also be showing videos for teens and parents about bullying from Children's Hospital Colorado throughout October.
If you or someone you know is experiencing a crisis, please do not hesitate to call Colorado Crisis Services at 1-844-493-TALK (8255) or text "TALK" to 38255. These numbers will connect you to safe and confidential crisis services by trained mental health professionals. Colorado Crisis Services also operates walk-in crisis centers at 115 S. Parkside Dr., Colorado Springs, CO 80910 and 6071 E. Woodmen Rd., Ste. 135, Colorado Springs, CO 80923.