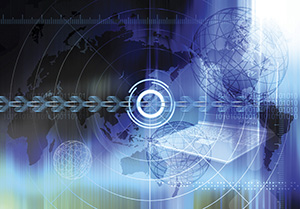 PPLD invites you to attend in our 3rd Annual Business Resource Fair on Wed., May 16 from 9 a.m. to 2 p.m. at Library 21c.
The goal of the Business Resource Fair is to make entrepreneurs and businesses in the Colorado Springs area aware of the many resources available to help grow their businesses. This event is sponsored by The Colorado Springs Business Journal.
Attendance is FREE!
Attend classes such as:
Colorado State Purchasing Office
How to Do Business with the State
Colorado Procurement Technical Assistance Center (PTAC)
Government Marketing: It's a Treasure Hunt!
Pikes Peak Small Business Development Center (SBDC)
Where's the Money?! Funding Options for Starting or Growing Your Business
Firma IT Solutions & Services
Cybersecurity
Preferred Financial Partners
Demystifying Small Business Financing
Mont Wealth
Does Your Retirement Plan Meets the Needs of Your Employees and Your Organization?
All Reved Up Internet Solutions
Rev Up Your Digital Marketing
Colorado Springs Business Journal (CSBJ)
Business 101
Join us to meet over 60 vendors that provide free or low cost services to start or grow your business.
Vendors include:
Colorado State Purchasing and Contracts Office
Preferred Lending Partners
ABC Bank
Colorado Lending Source
Colorado Enterprise Fund Industry
El Paso County Economic Development —
Pikes Peak Enterprise Zone
Colorado Springs — City Sales and Use Tax
Pikes Peak Regional Building Department
Pikes Peak Small Business Development Center (SBDC)
SCORE — Colorado Springs
BBB Southern Colorado — Better Business Bureau
Southern Colorado Women's Chamber of Commerce
Procurement Technical Assistance Center (PTAC)
Colorado Springs Hispanic Business Council
Pikes Peak Workforce Center
Colorado Department of Labor and Employment
Colorado Springs Black Chamber of Commerce
Peak Startup
SecureSet
LeaderQuest
Pikes Peak Community College
Interested in participating? Contact Terry Zarsky at tzarsky@ppld.org.