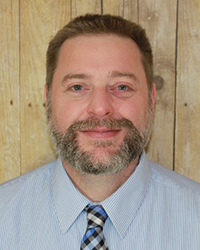 Term Expires:
Saturday, December 31, 2022
Professional Life: Scott is a Senior Systems Engineer at AT&T. He has worked at AT&T for over 17 years in a variety of positions.
Community Involvement: Scott is involved in his local church, where he volunteers weekly in the children's ministry. He has served in various church ministries for over 15 years.
Education: Scott attended the University of Oklahoma in Norman, Oklahoma.
Family and Personal Life: Scott and his wife of 15 years, Tiffany, live in Peyton with their 4 boys. They enjoy watching movies and playing board games. They like to travel and visit libraries wherever they go.