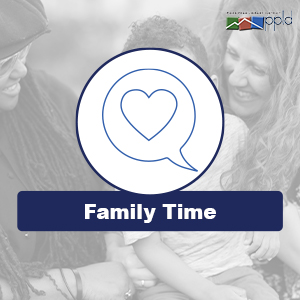 Life can get hectic. Between practices and appointments, days go by before you can catch a breath. Check out games or enjoy a night at the Library with family programs and events. All you need is your Library Card.
---
Family Programs
Check out our calendar of family events.
*Pro Tip: use keywords to narrow your search and/or select your favorite library!
---
Children's Programs
Need an excuse to get your kids to the Library? Check out programs designed just for them! Explore
PPLD Kids
for more.
---
Tween Programs
Did you know? Children ages 9 – 12 have Library activities geared specifically toward their age group! Find an upcoming program.
---
Teen Programs
From games to crafts to volunteer opportunities, PPLD has a lot for teens to get excited about! Check out
PPLD Teens
for more.
---
Senior Programs
Calling all seniors! Your Library has programs just for you. If you're a caretaker for a senior, both of you can find fun programs at the Library, too.
---
Board Games
Check out a new or favorite board game.
---
State Park Pass
Did you know you can check out a State Park Pass at the Library? This program is a partnership with the Colorado Department of Education, State Library, local library systems, and Colorado Parks and Wildlife. It is meant to encourage Coloradans to visit our state parks and experience all of the great outdoor recreation that this state has to offer.
---
Educational Resource Center Kits
Hands-on materials for families wanting to enrich their children's education or help them improve their skills. Math, science, social studies, and language arts kits, as well as art and music resources and computer software are available for families with students of all ages to use.
---
Video Games