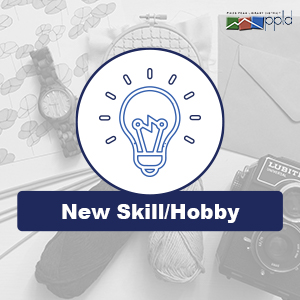 Are you looking to learn a new skill or join a group? From knitting and crafts to tech labs and 3D printers, our Libraries have all the tools you need to achieve your goals. Be sure to check the event listing for class requirements. All you need is your Library Card.
---
High Prairie Seed Library and Manitou Seed Library.
Do you have a green thumb, or do you want to learn how to have one? Our seed libraries can help you get started!
---
PPLD Creative Services
has a variety of ways to get crafty and creative at the Library!
Click here for a full list of events
Find craft classes for you!
*Pro-tip: You can select your preferred Library from the list on the left!
---
Makerspaces
are areas within our libraries where we offer access to tools, materials, and machines to help you bring your creative vision to life. In these makerspaces you'll find craft supplies like button makers, jewelcrafting tools, or sewing machines, while others house sophisticated fabrication machines like 3D printers or laser cutters.
---
Studios
are your first stop for all things audiovisual, from equipment, to classes, to recording space. We have two studios in the district located at
Library 21c
and
Sand Creek Library.
---
Learn a New Language
Learn a new language! Choose from 70 languages, including 21 English as a Second Language (ESL) options.
---
Click here for craft books in our Catalog
!
*Pro Tip: Use the search bar to enter a keyword of the hobby or skill you are trying to get into!