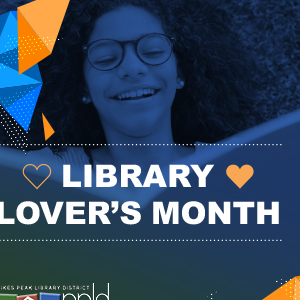 It's February and you know what that means... No, not Valentines Day, LIBRARY LOVERS MONTH!
Library Lovers Month is a month-long celebration of school, public, and private libraries of all types. This is a time for everyone, especially library support groups, to recognize the value of libraries and to work to assure that the nation's libraries will continue to serve. Teens have a variety of programs to help celebrate! (All programs for ages 12 to 18).
Bookswap
Bring a book, take a book! Bring a book of your own to swap, and leave with a new (to you) book of your choice. Don't have a book to swap? No problem! Every person is guaranteed to leave with a book.
Click here to find the bookswap nearest you!
DIY Book Glass Magnets
Create your own personalized book magnets! These glass bead magnets are endlessly useful, plus they are completely customizable to you!
Book Page Origami
Come create elegant origami out of books! For ages 12-18, and snacks provided.