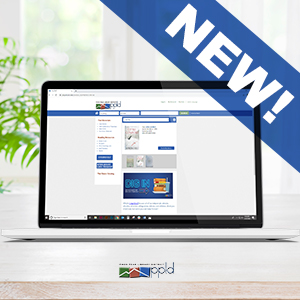 Where Is It?
For the last several months, Pikes Peak Library District worked diligently to update and remodel PPLD's online Catalog, designed with you, our patrons, in mind. We incorporated new features and re-arranged things to provide a cleaner, easier-to-use interface, which gives the catalog a modern, up-to-date look. Some features and links have moved around, so we've created this guide to help you navigate it.
The new Catalog went live March 8!
---
New Features
The number of holds, total copies, and available copies are readily visible.
The item status is clearer: checked in, checked out, on hold shelf, or being transferred between Libraries.
"Add Author Alert" allows patrons to sign up to receive notifications when items by their favorite authors are added to our Catalog. They only need an email address to create an account and can select their preferred format(s).
When searching the Catalog within one of our Libraries, that location's items will show up on top. (When patrons search from home, locations will be listed alphabetically.)
Series info, as well as related titles and authors, are now more easily accessible through the Details tab.
Options to limit search results are now in drop down menus instead of patrons having to scroll through the myriad options.
Links have been pared down or moved to the bottom of the page for less visual clutter.
---
Additional Information