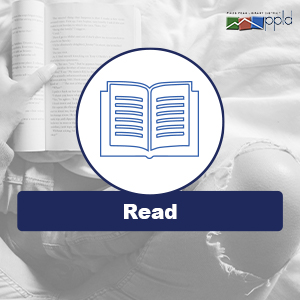 Enjoy your morning commute with audiobooks, unwind after a long day with a physical book, or pass time with an eBook on your phone, all with your Library Card.
---
Catalog
Explore our catalog! Enter a keyword for the subject, title, author, etc. and find the right books for you.
---
OverDrive
There are lots of ways to read your eBooks – explore our
CyberShelf
to learn more about your options
---
Audiobooks
Explore our audiobook collections.
---
Magazines and Newspapers
Did you know you can read the latest magazines and newspapers with your Library card? This guide will tell you more about how to access them and get to reading.
---
Kids eBooks
Did you know that there are eBooks for kids, too? These animated, talking picture books will teach kids the joy of reading in a format they'll love.
---
Find a Good Book
Need help finding the right read? Want a read alike or interested in a particular subject? Our Find a Good Book guide can help!
---
Book Clubs
PPLD has a variety of book clubs at various locations.
---
Review a Book
Loved what you read? Share your thoughts with other patrons!