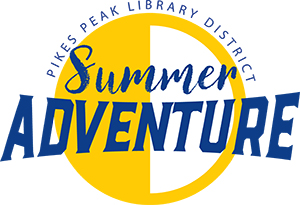 Have an adventure with Pikes Peak Library District this summer! Kids and teens (ages 0 - 18) can win prizes through reading and activities, and we will be hosting many free, fun events. You can track your progress online or with game cards available at all PPLD locations.
The adventure runs June 1 - July 31.
Registration begins June 1, but you can set up your Beanstack account now at ppld.beanstack.org.
Questions? Email beanstackhelp@ppld.org.