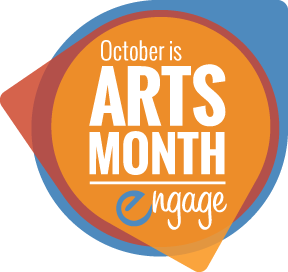 Each October, the Pikes Peak region celebrates Arts Month as a way to elevate the visibility and importance of arts & culture in our community.
The official call to action during the 6th annual Arts Month is to "have at least one new cultural experience with family or friends during the month of October!"
We have many opportunities to engage in Arts Month at PPLD. Have a lot of cultural experiences this month! Come celebrate with us!


We've pulled together all of our arts-focused events into a single calendar search here!


In addition, consider checking out these great (and free!) upcoming opportunities across El Paso County:
The starting point for everything Arts Month is PeakRadar.com/ArtsMonth!