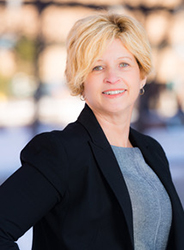 Term Expires:
Thursday, December 31, 2020
Professional Life: Recently retired as executive director of CS Teen Court.
Community Involvement: Involved with the establishment of CS Teen Court and CASA. Over 25 years experience in nonprofit organizations as volunteer, board member and staff.
Education: BBA, Marketing, University of Central Arkansas; MPA, Public Administration, UCCS
Family and Personal Life: Married to Jim English. Two daughters: Rachel of Colorado Springs and Sarah of Madison, WI. Hobbies: travel, dance, entertaining and knitting.