All PPLD facilities will be closed on Mon., July 4, in celebration of Independence Day.
Old Colorado City Library will be closed Sat., July 2 - Wed., July 6 while their floors are refinished.
Young Kid Punches T-Rex in the Face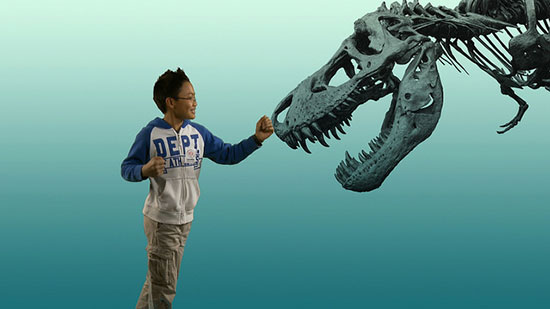 PPLD's Video Center hosted another fantastic green screen experience on Saturday, April 12, at the Big Cool Science Festival at Colorado College. This time, budding scientists and engineers had an opportunity to visit Mars, hang out in Tesla's lab, or stand on a strand of DNA. Need proof? Take a look at the evidence in our flickr set.