Ute Pass Library will be closed today, Friday, April 17, due to inclement weather.

East Library will be closed Wednesday, April 22 - Sunday, April 26 for renovations. Available holds can be picked up at Library 21c during that time.
Mobile Library Services
Due to our special Spring Program for Children, the mobile library will not make its usual stops at Calhan and Peyton on Tuesday, April 21, and Rush and Hanover on Wednesday, April 22. Patrons may pick up holds at the next regularly schedules stop and items returned to us at that time will be backdated to make up for the "missed" day. Thank you.
City Mobile Library Stops:
County Mobile Library Stops:
What's New!
The challenge:
Write an original fiction story of up to 2,500 words that begins with the sentence: "Sunlight and shadow flashed across the mountain."* What happens from there is up to you!
Who can enter:
Middle school or high school students who are El Paso County residents.
Deadline:
Original, previously unpublished stories and entry forms must be submitted to Pikes Peak Library District staff by no later than 9:00 p.m. on June 30, 2015.
The top five middle school and the top five high school entries will be published in a PPLD eBook anthology. Winners will be notified by August 14, 2015.
See the entry form for official rules.
We take our theme for this year's teen fiction contest from the library theme: Transformation at Elevation.
*A big thanks to Scribes & Bards (East Library), Teen Writing Group (Library 21c), and the Penrose Teen Writers' Association (Penrose Library) for the selection of this year's first line!
Click the title of this post to view comments.
After 15 years and 272,236 miles of service to the residents of El Paso County, Mobile Library 698 will be leaving tomorrow to serve another library district in Southern Colorado. Happy trails, old friend!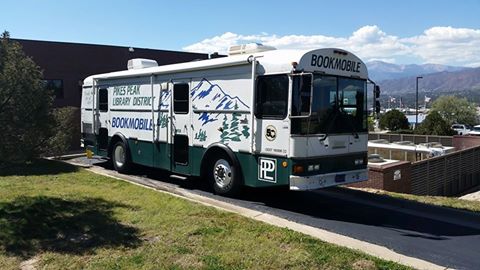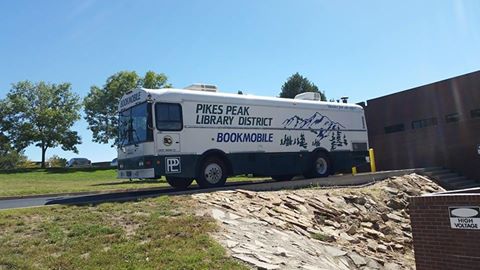 Click the title of this post to view comments.